Developer to bring new brewpub to Homestead's Eighth Avenue
By Tim Schooley / Pittsburgh Business Times
The family ownership of a.m. Rodriguez Associates Inc. plan to soon be able to celebrate the success of their most recent developments in Homestead by toasting with the beer made in their own brewpub there.
After recently completing the build out for the 51-unit scattered site affordable housing project called One Homestead, a.m. Rodriguez is working to buy the former Levine Bros. Hardware building at 337 Eighth Ave. to establish the new Trios Brewing Co.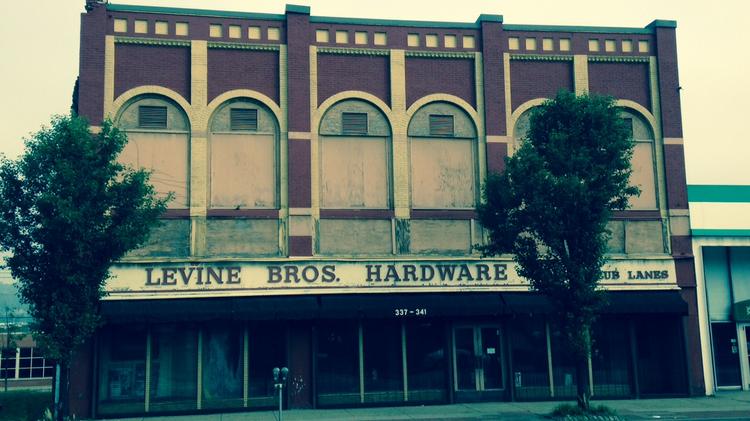 Victor Rodriguez, principal of the company, said the new brewpub will be led by his brother David Rodriguez, a brewing entrepreneur who is returning from Madrid, Spain, where he has established two brewpubs, in order to launch the new beer business here.
He said a major motivation for his brewing brother's return to the United States is the upcoming birth of his first child and the desire to be closer to family.
"He also thinks Pittsburgh is ripe for it," he said. "Pittsburgh is on a lot of people's radar these days."
The building combines an empty 6,000-square-foot store front with a still operating eight-lane bowling alley on the second floor.
While the alley is expected to continue to operate its private leagues until the owner opts to retire, Rodriguez said the brewery could then be operated jointly by his company to create a destination along Homestead's main business district.
Victor leads the redevelopment of the property and his other brother Paul serves as architect for the project. It's the next move in Homestead for Akron, Ohio-based a.m. Rodriguez, which recently moved its Pittsburgh office to Station Square.
Rodriguez said the residential units for One Homestead are now all but fully leased, including the 30-unit project company built on an open plot on Eighth Avenue and that commercial space is also leasing.
The company expects to close on buying the Levine property in the next month or so as it works to go through the municipal approval process with the borough and then proceeds with establishing a liquor license and the necessary approvals from the Pennsylvania Liquor Control Board, he added.
Trios Brewing Co. is expected to start with a 15-barrel system, said Rodriguez, with plans to also include a bottling or canning line. The Spanish beer ventures largely focused on American-style IPAs but he added to expect a variety of styles here.
With a Facebook page already set up for the brewery, Rodriguez said, "we're trying to get open by next spring."
Trios would join a growing list of new craft brewers setting up shop in some of the region's former mill towns. That includes The Brew Gentlemen, which operates in Braddock and two brewers in Millvale, Grist House Craft Brewery and Draai Laag Brewing.
Trios will follow the move made last year by Meadville-based Voodoo Brewing Co., which set up a satellite brewpub in Homestead, close to properties developed by a.m. Rodriguez.
Rodriguez said he told Voodoo's ownership about the plan and received positive feedback.
Hopeful that a growing craft beer scene in Homestead will help revitalize the community's long-struggling Eighth Avenue business district, Rodriguez recalled the early origins of Great Lakes Brewing Co. in a struggling neighborhood of Cleveland which has now rebounded.
Michele Burchfield, principal of the Fox Chapel-based consulting firm MBM Group and onetime national director of sales for Boston Beer Co., said she continues to be amazed by the proliferation of small craft brewers in the region.
"You love it when someone is willing to take the risk to go into an area like that and create a destination to bring people to an area," she said. "As long as they're brewing great beer, the craft consumer is going to find them."
Tim Schooley covers retail, real estate, construction, hospitality, arts and entertainment, and government. Contact him at tschooley@bizjournals.com or 412-208-3826.