Oxford Place Celebrates Grand Opening
City leaders and project stakeholders are celebrating the transformation of the former Lehman High School into Oxford Place senior apartments.
Canton Mayor Thomas Bernabei, who graduated in 1964 from Lehman High School, stood Tuesday in the former auditorium and recalled the building's "deteriorating times" when the city considered demolition. It had water leaks and had been vandalized.
"This exceeds my highest and best expectations," Bernabei said.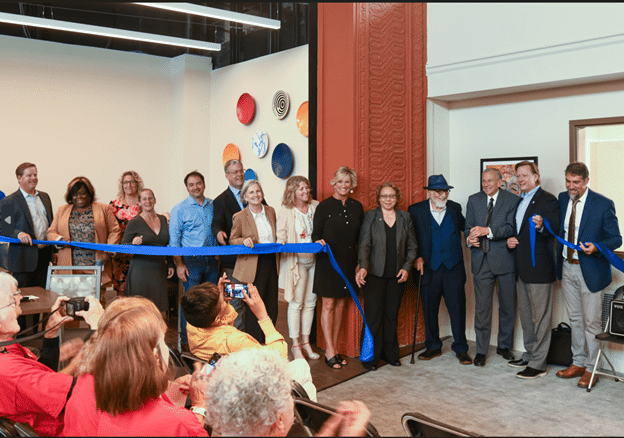 The mayor and Councilman John Mariol, D-7, thanked city residents for approving Issue 13, which increased Canton's income tax to 2.5% in 2018 and was the source of a $1 million loan for the $19.5 million project. The city also provided $500,000 in federal HOME program funds.
Mariol said he "never in a million years" would have thought the building could look as good as it does now. The vacant building was a blight on the neighborhood when he first took office in 2012, and he's seen more investment in surrounding properties since the complex opened.
"This, I believe, is going to be the start of a real transformation in the Lehman neighborhood," Mariol said.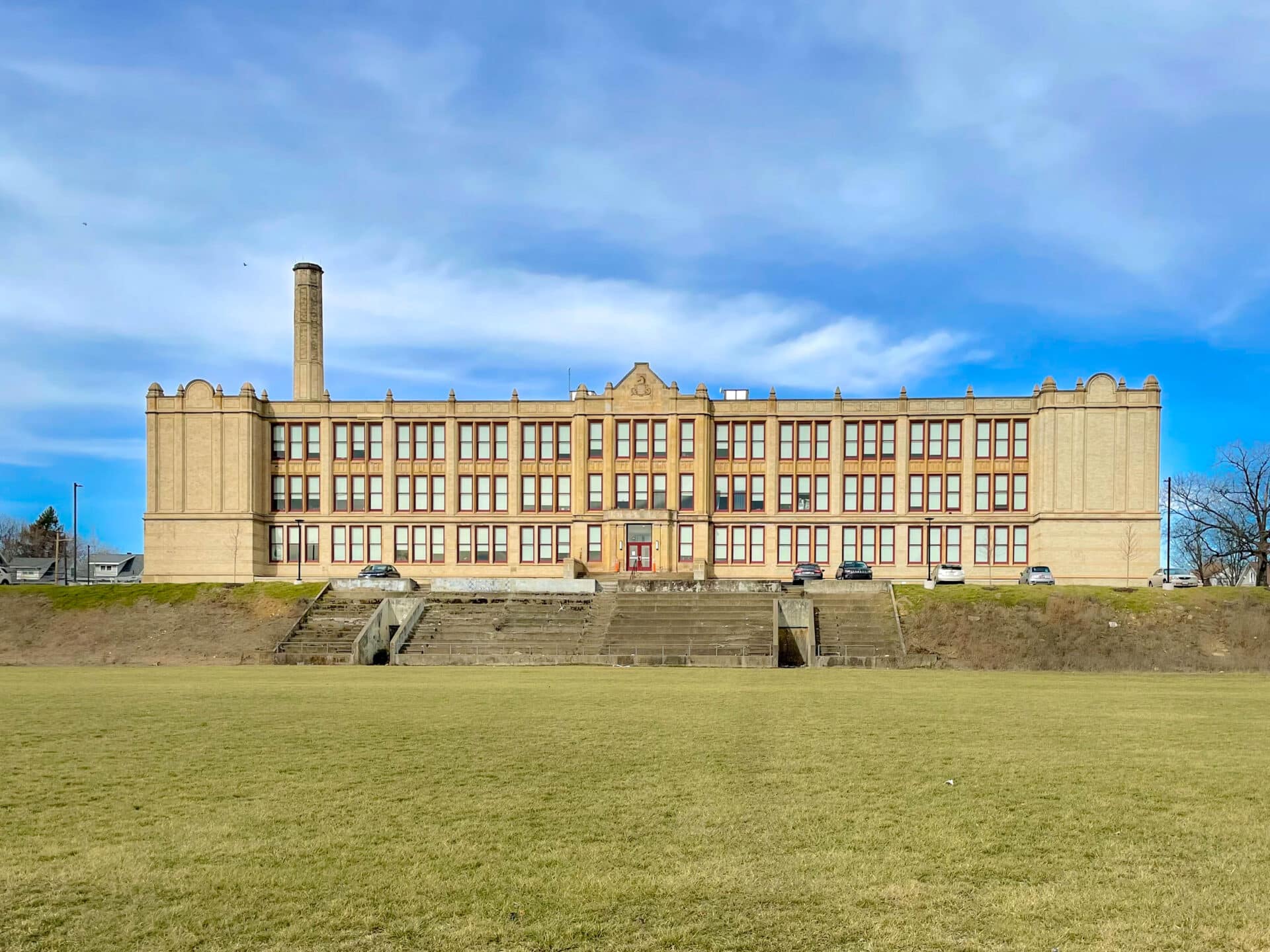 The 62-unit complex was developed by a.m. Rodriguez Associates Inc. and its management affiliate CMS Housing in partnership with East Akron Neighborhood Development Corp. The first residents moved in late September 2022.
Victor Rodriguez, president of a.m. Rodriguez Associates, thanked the mayor and City Council for their support throughout the project.
"We're proud to be a part of this in Canton, and we're hoping to do another project on the football field, with some townhouses out there," he said.
Also in attendance were residents and members of the Lehman High School Alumni Association. Milt Hondrakis, president of the alumni association, said he was glad the building was again filled with people.
"They really did a fine job," he said. "We're so grateful for them saving our high school."
Barbara Fassnacht moved in October to Oxford Place because she wanted to be closer to her daughter, who attended the school. At age 88, she also wanted a safe place to live and said people there have been welcoming.
"They're all very nice and friendly," Fassnacht said.
Lifelong Canton resident Lily Williams also said the secure and clean environment was appealing. She moved in last October and "fell in love" with her spacious apartment.
"It's just a friendly, at-home atmosphere," she said.
Thank you Canton Repository for this great article summing this last months event!