Homestead Brewery Receives Funding, Official Name to Change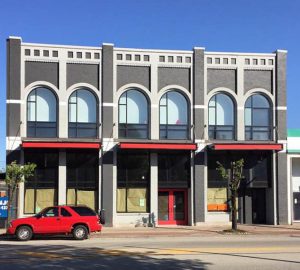 a.m. RODRIGUEZ ASSOCIATES inc. moves forward after funding was finalized for the upcoming Southern European brewery set to open in Homestead, PA. After a recent trademark issue, a new name is in the works. Head brewer and creator David Rodriguez brings his experience from Madrid, Spain, where he opened two establishments: MadBrewing and Fábrica Maravillas.
This new endeavor plans to bring a uniqueness to Pittsburgh's brew scene; offering authentic Spanish tapas, Italian cicchetti, and Grecian mezza alongside a variety of original beers. This brewery will be the first in Pittsburgh to include such a rich Southern European flair. Additionally, the brewery will have an outdoor beer garden and music venue to enjoy throughout the warmer months.
Above the brewery, there rests an operating 8-lane bowling alley. The space is currently used for private bowling leagues but will come available for special events and public bowling when things are further along.
The brewery plans on opening summer 2018.